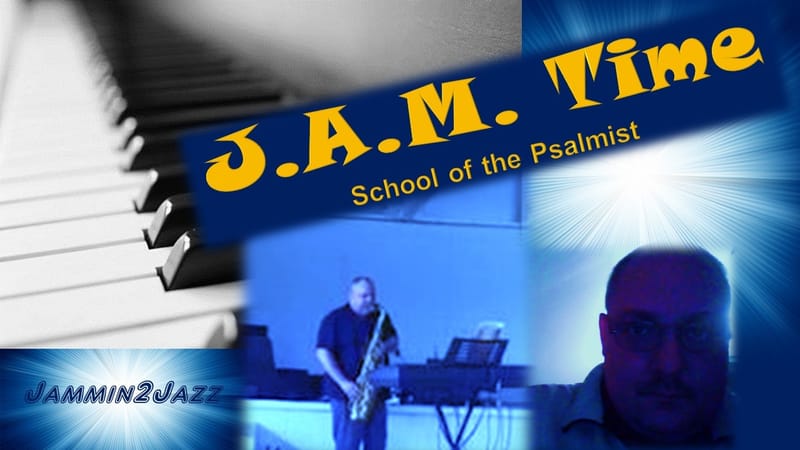 School of the Psalmists
Join Here for J.A.M. TIME Music. Get Connected and "Peace Out" with Available MP3, File Various Genre now for Donation to Our Church: Relaxation / Meditation Music, R&B, Blues. (To Donate, simply navigate to our Online Giving Tab. And, THANK YOU SO MUCH, IN ADVANCE) $2 Min. Donation Per Song. ALSO, Private music lessons, offered in the Paris, IL area to serious students age 6 and up for beginning piano, saxophone, music theory, and jazz improvisation for a donation of at least $10 (to Paris Church of God) per 30 minute weekly lesson.
Youtube Video Links
FOR LIVE PERFORMANCES CALL: 217-251-7441
Pastor Chris will be available for various types of Live Performances.
Available Music Downloads thru Email (Select Your Songs in the "Learn More" section below & Then Go To J.A.M. Time Music Orders (TAB)
All Instruments in these recordings Are Original & they are Performed & Recorded by Christian W. White with the final recording date, unless indicated otherwise.
Youtube Video Links